MF 240 2wd Tractor
Malik Agro Industries products, systems and services offer the Agriculture equipment's professional innovative solutions with outstanding added value. The headquarters of the Malik Agro Industries is in the Main Hub of Pakistan Agriculture Market Lahore. enthuse their customers and build a better future. The corporate culture is founded on integrity, courage, teamwork and commitment.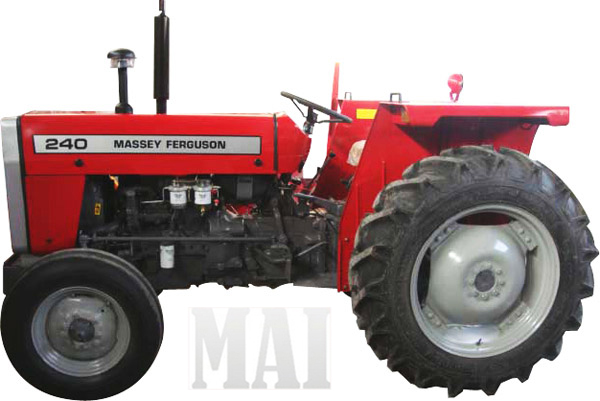 MF 260 2wd Tractor
Massey Ferguson MF 260 Tractor is an extensively chosen model as it is a fuel-efficient, Environmental, and high accomplishment tractor.MF-260 tractor produces less smoke owing to its less fuel consumption with excellent quality structures, that's why persons constantly look for MF-260 tractor for sale, for all types of farming desires 260 Tractor Prices very rational and MF 260 Tractor assessments are always great from its satisfied customers. Get in touch with us if you want to get all brand-new Massey Ferguson 260 tractors affordably.
Price & Specification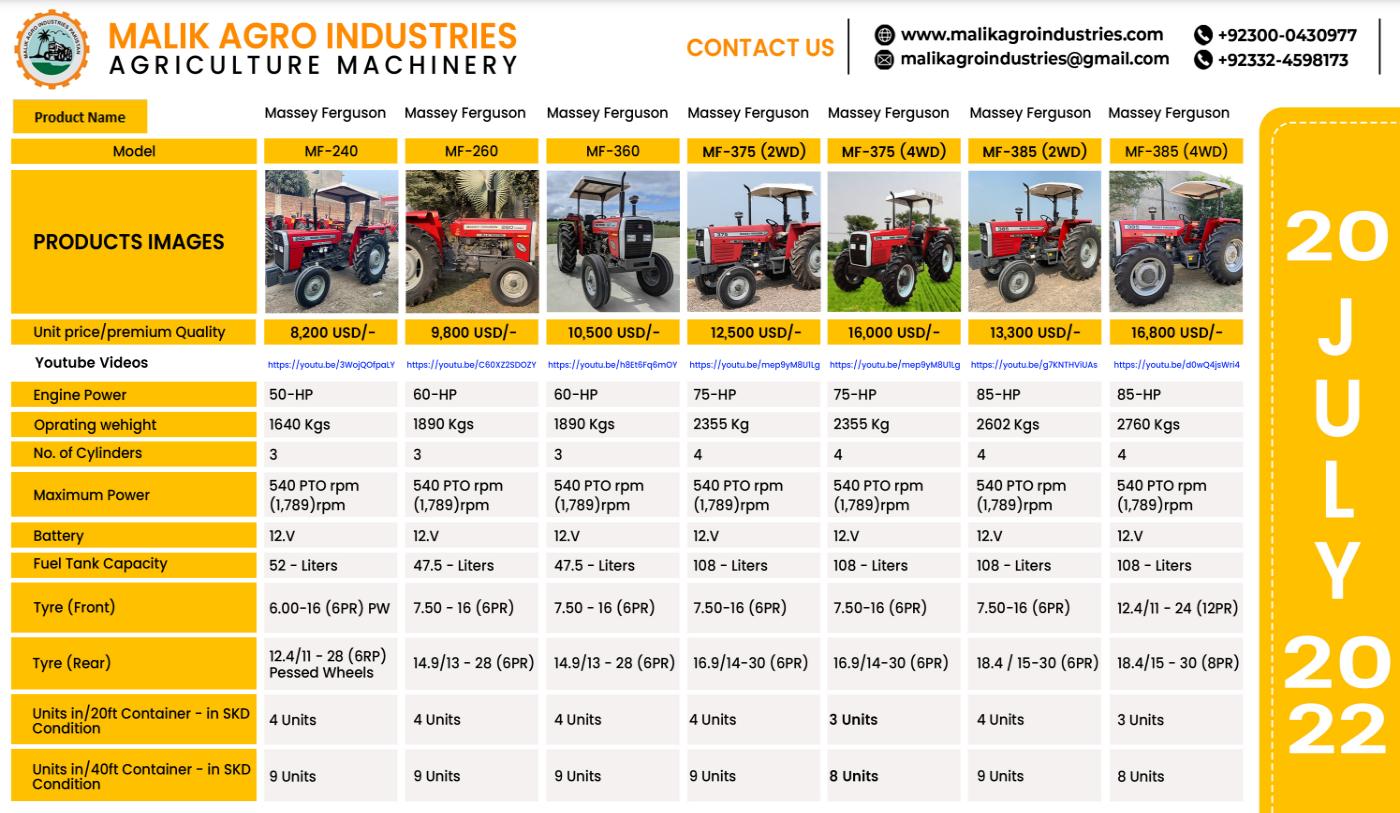 MF 360 2wd Tractor
Here is what we distinguish about this Massey Ferguson 360 Tractor. It takes a 3-cylinder Perkins diesel engine that goods 60 HP and it has elective two-wheel drive and four-wheel drive models that consider 4925 pounds. View the Massey Ferguson 360 specs below. The Massey Ferguson 360 Tractor has a sort 1 and 2 three-point hitches and a requested PTO of 50 hp. The Massey Ferguson 360 Tractor is publicized on the port with a taxi and a rear accessory.
Massey Ferguson tractors variety from subcompact to mid-range and row-crop models. All can be calculated for reliability and a cheap cost of possession, whatever the application. Your choice of a Massey Ferguson tractor will deliver performance for years to come, and retain a sturdy resale value should you choose to advancement your fleet in the future.
MF 375 2wd Tractor
Here is what we identify about this Massey Ferguson 375 Tractor. Massey Ferguson 375 tractor has a Perkins 4 cylinder diesel engine that produces 72 horsepower and voluntary two-wheel drive and four-wheel drive replicas that evaluate 6050 quid. View the Massey Ferguson 375 specs under. The Massey Ferguson 375 Tractor has a sort 2 three-point hitch with a demanded PTO of 63 hp and is exposed on the left. If you are seeking to get affordable new Messay Ferguson 375 tractors don't feel hesitate to get in touch with us.
Please feel free to communicate with us if you have another attachment picked out from our website that you are seeing assigning to your Massey Ferguson 375 and want to recognize if it is a good fit. We are happy to share our wide knowledge about Massey Ferguson 375 implements.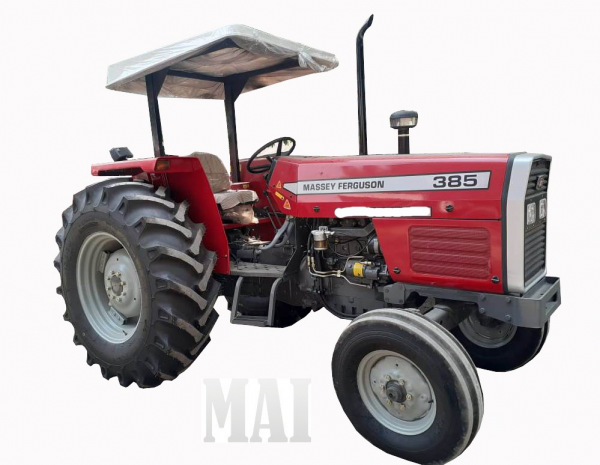 MF 385 2wd, Tractor
Massey Ferguson 385 2WD tractor has upheld its good standing in the market. This has the most active engine with full capacity to complete the task smoothly and professionally. This tractor is obtainable at a low price in the market. It also decreases the smoke due to its exchangeable capacity. It can also upsurge the yield with more output and can also become a foundation of a high margin of profit.
Over the years, numerous different tractor models and designs have appeared on the market, all of which have carried greater power and purchase to help you be more creative in industries like agriculture or building. Inappropriately, regular use of a tractor can reason its parts to wear down.
MF 385 4wd Tractor
Massey Ferguson MF 385 4wd is the greatest 4-wheel drive farm tractor by Massey Ferguson. It has astonishing landscapes that make it an unexpected well-organized tractor as compare to others. Tractor Corner is one of the main suppliers of Agricultural machinery from Pakistan through the African and Caribbean regions. As a worldwide corporation with a desirable reputation, TRACTORS MASSEY offers a complete range of Massey Ferguson and other brands of Tractors ranging from 50 to 105HP counting implements at astonishingly low prices. TRACTORS MASSEY has thrived in emerging a profitable business through the use of their two viable compensations, quality, and competence. Our products and services are envisioned to help people produce their businesses.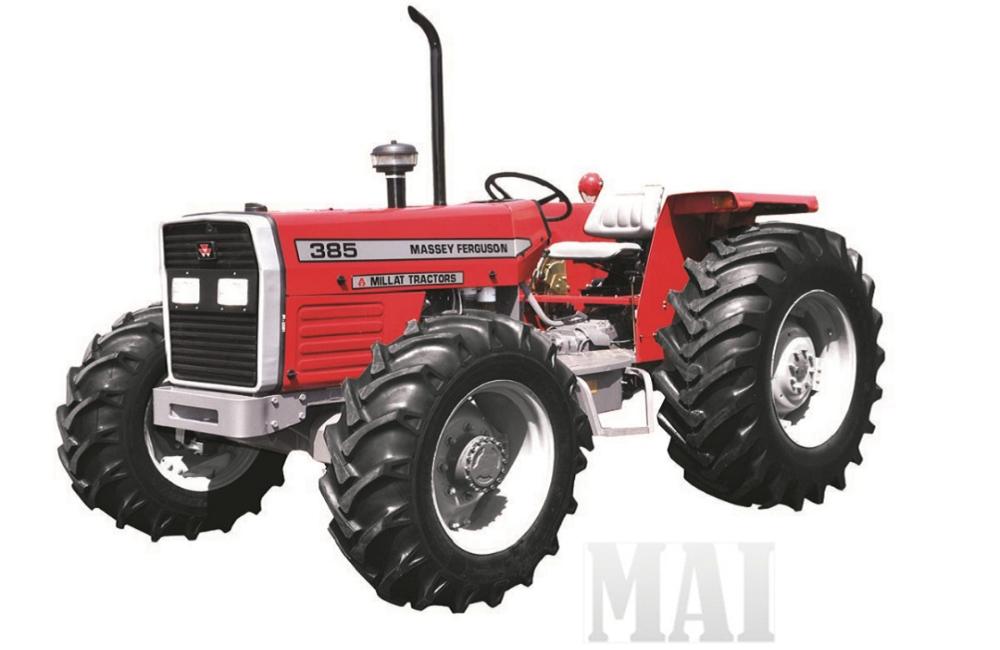 MF 290 tractors for sale
We are offering Brand New MF 290 Tractors for sale Ranging from 50 HP -110 HP. Our marketing squad is experts in classifying and controlling you from the first step of land growth, machinery selection, crop assortment to the successful farmer. We have many YEARS of experience in the agriculture machinery spreading field, particularly in African Countries. Also, we aim to develop agriculture mechanization all around the world for refining the productivity of Agriculture within a limited period.
Moreover, We Malik Agro Industries is offering Brand New Massey Ferguson Tractors to South Africa Agriculture. We are Specialised exporters of Brand-New Massey Ferguson Tractors all around the world. We are productions of AGRO tractors and farming equipment.
Our apparatus is accumulated using first-class tested raw materials and apparatuses as per industry standards. It requires low conservation costs. Our products are competitively priced and reasonable to small-scale farmers.
We are a kind of nimble, lively team who takes all essential effort to comprehend your business requirement and we are adding value to your business requirements. It's time you contract with a reliable international group that has your back in accomplishment. We can assure you the best service and great experience with us.